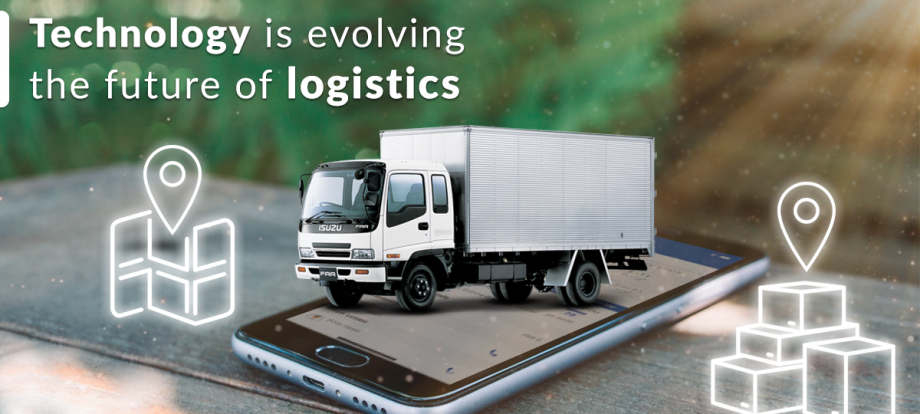 Features
Features of Wahyd Logistics Service App
Wahyd Logistics is the latest solution developed by Wahyd Group Inc. in order to alleviate the troubles and lighten the burdens of society – bringing to the market a comprehensive end-to-end logistics service app for all parties involved. There are several issues that need addressing: transparency, visibility, trust, fleet management, tracking…Wahyd Logistics uses an innovative approach to address all of this in a single stroke! Wahyd Logistics is provides three apps for each of the main parties involved in executing the process; the customer, the transporter, and the driver. Let's see how Wahyd guides each through the digital revolution ushered in by its logistics service app.
Easy Order Creation
The customer no longer has to hunt for a trustworthy transporter and haggle for a good rate, and the transporter no longer has to dedicate large portions of their budget on visibility only to deal with customers with incompatible requirements or unfeasible fare demands. Wahyd Logistics matches customers and transporters in 3 easy steps:
1- The customer fills out their order details within the logistics service app with the fare they expect to pay.
2 -The order is forwarded to Wahyd's network of individually verified, reliable, and trustworthy transporters. The transporters that fit the bill bid on the order around the customer's expected fare.
3 -The customer chooses a bid to accept, and the order is handed over to that transporter.
Not only is the process itself smooth as butter, but there is no waiting time at all. Thanks to Wahyd's large and robust network of transporters, there is always someone available to take up an order, no matter its timing.
Leaving this 'paperwork' to the logistics service app, everyone can get down to what's important: shipping goods.
Real-Time Order Tracking and Tracing
Another very important need to fulfill for customers and transporters alike is visibility. The customer needs to know where their order currently is, and when they can expect it. The transporter needs to keep tabs on its drivers and vehicles. The logistics service app provides both in real-time; the customer and transporter can both view the exact location of the driver in real-time with GPS tracking and are also presented with a timeline of order status updates as the driver logs their delivery milestones. This logging is also done in-app, of course, at the mere press of a button, so that everyone knows exactly what is happening at any point.
Fleet Management
Wahyd Logistics also relieves the transporter of another heavy burden. The logistics service app keeps track of where every driver and vehicle is assigned. This means that not only can a user view the current location and status of any driver, the system can also intelligently work out which drivers and vehicles are available to take up any one order, and only offers those accordingly. All of this is possible with just a smartphone, removing many record-keeping, time, and labor overhead.
Multiple Payment Methods
True to its vision, Wahyd goes the extra mile to provide as much convenience as possible to its users. By providing the customer with multiple ways to pay their dues, including online payment methods like debit/credit cards, the logistics service app ensures that it is truly the single point of contact needed to have their entire order completed.
Paperless Process and Record Keeping
No more registers, notebooks, and bulky folders handed from person to person; record keeping and information transfer is entirely digital. Orders are tracked and maintained inside our logistics service app ecosystem; the customer and transporter can pull-up any order they want and view its details and the times each delivery milestone was hit, down to the minute. Even the signatures the driver receives as pick-up and delivery verification are received digitally and stored online, with the added option to take additional verification images.
Wahyd Logistics is using its logistics service app to usher in a digital revolution in the sector, and there's no reason for anyone to be left behind – download the app now and see the future of shipping for yourself, or join hands with Wahyd in shaping that future as a partner.