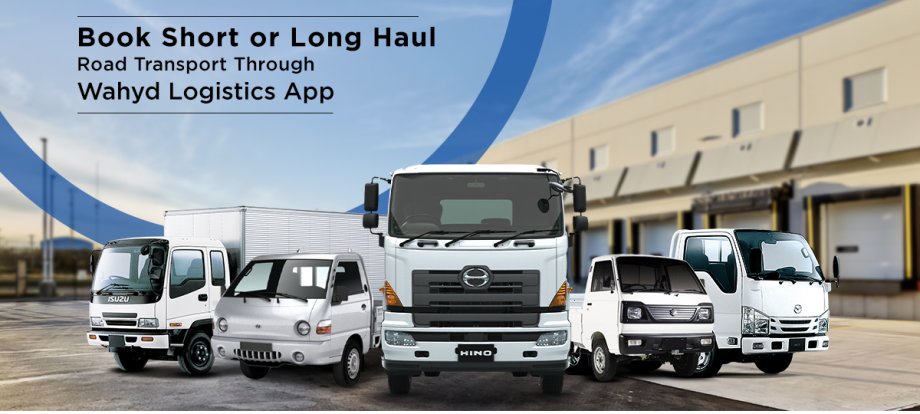 Features
Benefits of Using Wahyd Logistics App in Goods Transportation
At one point or another, we all need some goods moved by heavy transportation. Whether you're a business owner moving supplies and goods, or a homeowner moving furniture, the transportation of goods is an essential service. Wahyd Logistics understands how critical it is, and has put that much effort into its logistics service app in order for it to be the ultimate customer-friendly solution.
There's a lot that goes into getting things from one place to another; let's look at where the Wahyd Logistics App makes things smoother and easier.
Easy Online Order Creation
Firstly, the app provides an easy-to-understand order creation process. It's as simple as filling out a few text fields; all you have to do is provide the numbers of the sender and recipient, supply the pickup-dropoff points (in an extremely easy pin-drop manner), supply some information about the type of goods, and the fare you're willing to pay. That's it! After this, the logistics service app automatically forwards your order to Wahyd's network of transporters; those who wish to take up the order will bid on it, and you can pick the price you like best.
Single Point of Contact
The next great thing about the logistics service app is that it acts as your primary point of contact; there's no need to save multiple numbers to your address book. Everything can be accessed and viewed from within the app; in fact, you can complete an entire order without ever having spoken to the transporter!
Visibility & Transparency
Wahyd Logistics knows that whenever we hand something of ours to someone else, we need to know how it's doing. Logistics is no different, and the logistics service app makes sure you're never in the dark regarding your order. You can view the driver's location in real-time whenever you want. In addition, as the driver updates the status of the order, you can view the timeline of updates and any and all signatures and verification images received. The logistics service app is literally all you need for your entire order.
Multiple Payment Methods
The Wahyd Logistics App is committed to giving you convenience even beyond this: providing you with multiple payment methods means that it may be entirely possible to start, monitor, and complete an order without ever leaving your home.
Download Wahyd Logistics now, and experience the logistics revolution for yourself!