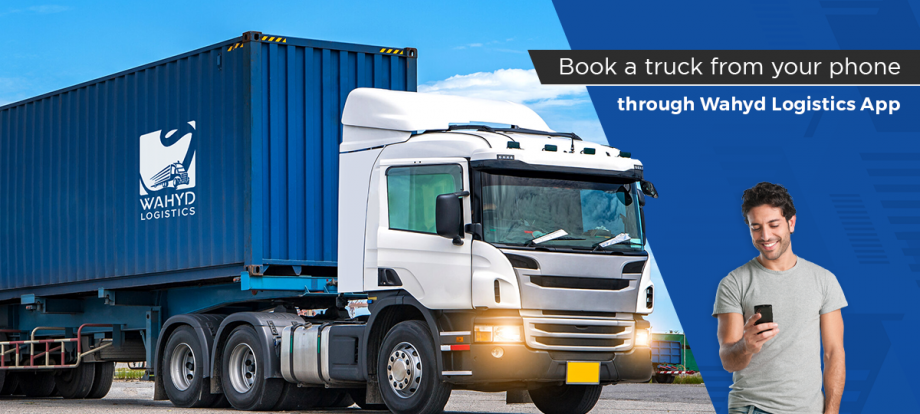 Features
Looking For A Truck Booking APP? Use Wahyd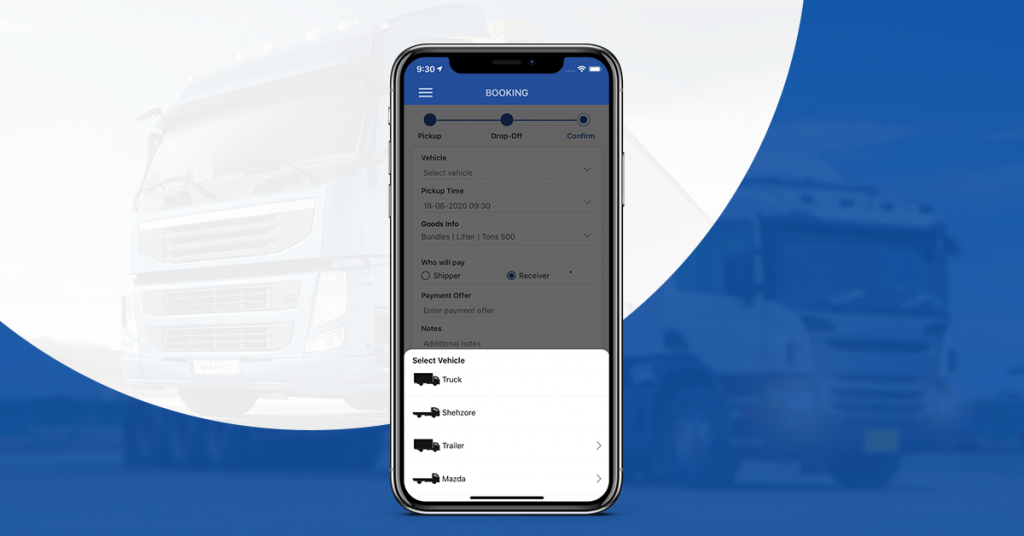 Wahyd Logistics, A Premier Truck Booking App In Pakistan

!
Wahyd Logistics brings the digital future to logistics. Featuring online order creation and streamlined customer-transporter connection, real-time GPS tracking, order timeline tracing, multiple online payments, are more, Wahyd Logistics is the most advanced and convenient truck booking app in Pakistan!
How Does It Work?
Wahyd Logistics Service app connects users to book a Truck with a network of thousands of Truck drivers for Quick and Prompt Goods Delivery Option. One of its strongest points is the simplicity of the booking process. All you have to do is fill out a small form with details regarding your order and the fare you are willing to pay…and that's it! Your order is automatically displayed to our individually verified, reliable transporters, who can view and bid on your order.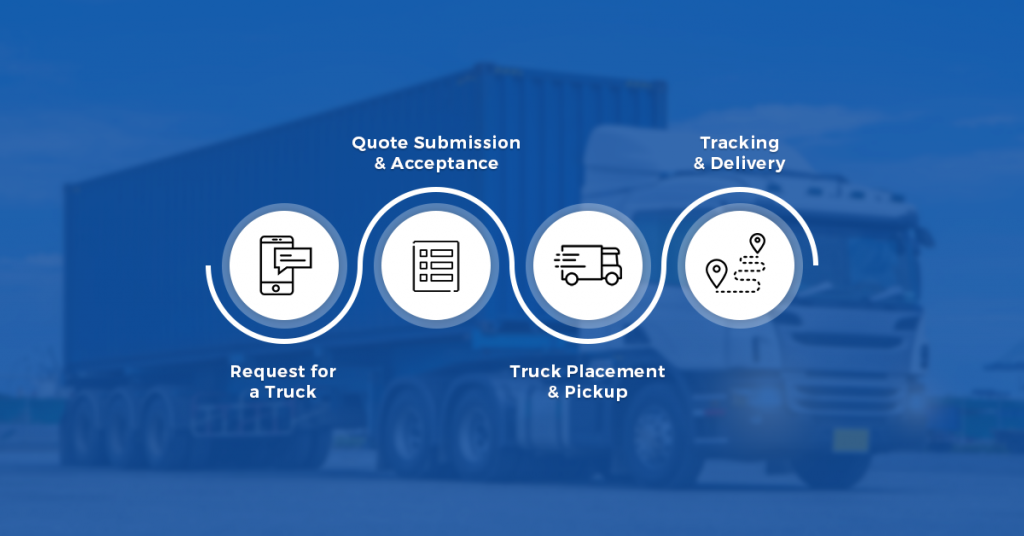 We at Wahyd Logistics go above and beyond to help our clients meet their specific requirements that a local trucker cannot accommodate. Moreover, you'll get the lowest prices and the most convenient booking using Wahyd Logistics' truck booking app, without having to deal with any hassles or stress.
Don't put off your transportation of goods any further; download Wahyd Logistics Service app or get a free quotation by clicking the button below, and enjoy your newfound peace of mind as you leave everything to Wahyd Logistics!
FAQs
Q: Who can avail truck booking services from Wahyd Logistics?
A: Anyone who needs a truck for the transport of goods can use our truck booking app. We have trucks of all sizes and types, without hauling the truck owner will decide on the spot!
Q: How long does it take to deliver my order?
A: It depends on your location, your delivery address, and truck availability. Our mobile app also offers GPS tracking of trucks to check the truck delivery status.
Q: How does truck booking work?
A: Truck bookings are made through our truck booking app. Once we receive an order, we add it to our marketplace where truckers can bid for it and you will get the best price quotes. You can also call us or WhatsApp at 03447778111 for truck booking.
Q: What do I need to use the truck booking app?
A: To book a truck using our truck booking app, you need a smartphone with a data plan or WIFI connection.
Q: Do you charge to provide an estimate?
A: No, we offer absolutely free quotations.
Q: Is truck booking easy on the Wahyd Logistics truck booking app?
A: Yes, truck booking is just a few steps away! Just fill out the form and provide us with your requirement…it's that simple!