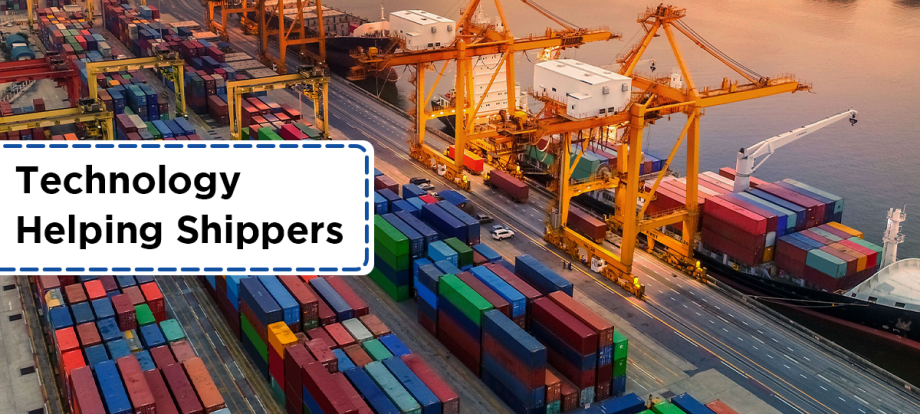 Knowledge Base
The Role of Technology in Uncertain Times for the Supply Chain
Considering how critical the supply chain is to the normal running of an economy, it can be surprisingly fragile. The recent Suez Canal blockage, for example, highlighted how a single vessel in a single transportation channel can cause problems felt all across the business spectrum. It affected from processor to logistics marketplace to retailer to consumer. It brought to light the importance of the delicate balance between the various parts of the supply chain, where a single disruption can snowball into a catastrophe if mismanaged.
This hasn't been the first major disruption in the region, either. In the '90s, the Gulf Conflict forced transporters to reroute their vehicles to the Cape of Good Hope. The Emma Maersk was narrowly prevented from wedging itself diagonally across the waterway in 2013 by a fleet of tugboats.
Speaking of disruptions, literal passageway blockages aren't the only thing businesses have to tend with. Taking the US as an example, the Trump administration's tariffs, and the resultant trade war, were also a cause of disruption to international freight. COVID-caused logistics issues combined with sudden, drastically increase in consumer online or for-delivery orders made for a difficult time for shippers.
The one thing we can say with certainty is that this isn't the end of such upheavals. There will be disturbances in the future, and players in the economy should wisen up. They should take these incidents as warning and act to minimize the damage in future.
Supply Chain Technology in Prevention
Prevention is better than cure, but the next best thing is making sure you have a plan in place for when things go sour. Technology can be an indispensable aid in this endeavor.
The COVID pandemic made it painfully clear how far ahead companies that were utilizing technology were. Companies that had not invested into digitized orders or transparent and visible supply chain processes scrambled to incorporate the technology. They suddenly needed desperately in order to cater to customers' demands for visibility, accessibility, and flexibility.  Even the logistics marketplace was under pressure from businesses and transporters alike. Shippers and transporters without a reliable, digital supply chain platform were left guessing as to what the market's status was and what their next move should be.
Shippers need the visibility and data afforded by technology-enabled solutions. Such platforms can make informed decisions regarding things like the right route and mode of transportation at any one time. This also helps in correcting shipments that are heading into a potentially disruptive situation.
If there's one good thing about the various globally-highlighted disruptions we've mentioned earlier, it's that businesses and policy makers alike now see the supply chain, its highs and lows, more clearly. Even the general public has gained a greater appreciation for logistics as a whole. It's vital that this momentum carries on towards the modernization of the industry and the wholesale adoption of cutting-edge technology.