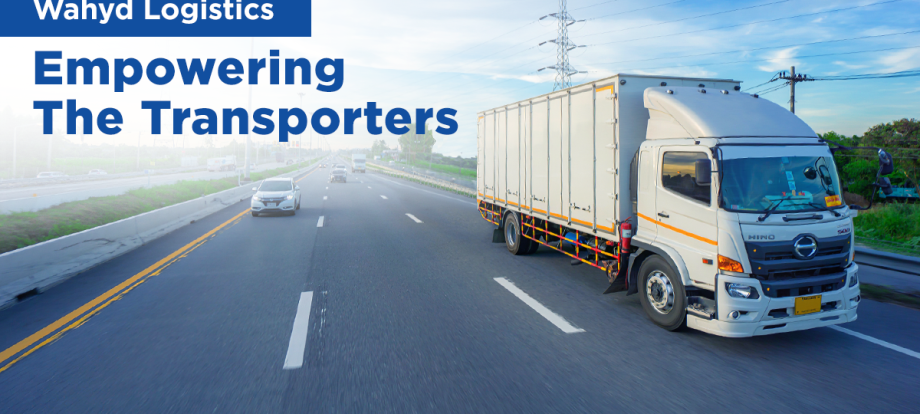 Testimonial
Wahyd Logistics Marketplace Empowering The Transporters
Transporters struggle to maintain higher operating ratios. They have more competitors. Costs have gone up, while prices have remained stagnant. They must figure out how to cut costs and enhance operational efficiency by avoiding needless expenses such as driving "empty miles", optimizing maintenance schedules, and avoiding unplanned equipment breakdowns.
Wahyd has created a marketplace that enables them to connect shippers and transporters domestically by helping transporters find, bid on and win loads at the key lanes where they operate their fleets. This enables transporters to increase truck utilization rates and margins for themselves by reducing empty miles and unnecessary expenses such as unplanned maintenance.
Wahyd Logistics helps transporters by offering them:
Instant Loads: A shipper posts a load. Within minutes, the transporters who are already on the road and logged into the platform will be able to see the load and bid on it.
Realtime visibility: Transporters can view upcoming loads that match their truck's specifications and location and they may choose to either ignore or bid for
Fleet Efficiency: Transporters will be able to accurately compare the cost of driving a certain route with another route. Loads that match their truck specifications and location can be shown in realtime dynamically to allow them to make better informed routing decisions
Maintenance Scheduling: The app enables transporters to see how much time is left before they should change their next engine oil, which allows them to make better informed decisions about when to change their engine oil based on driving distance and the number of miles they have driven
No Hidden Fees: Unlike many load boards, Wahyd's platform will charge the transporters only when they win a load. Vendors on all other platforms charge transporters money to list their loads.
Round Trip Assurance: Wahyd Logistics offer round trip load shipments with guaranteed delivery and pick up that will allow transporters to avoid having an empty truck return. Our system matches loads with trucks in realtime decreases empty miles and unnecessary expenses such as unplanned maintenance.
Instant Payments: The app also offers transporters multiple options to receive payments instantly when they win a load.
Wahyd's marketplace is a key tool in empowering transporters, but they also have a dedicated sales team that works with shippers directly to maximize the rate of success for Wahyd Logistics users. Wahyd has already worked with various businesses and corporations including FF Steel, Sheikhoo Sugar and Bosch Pharmaceuticals (Pvt) Ltd. Wahyd Logistics aims to increase the frequency of their loads by partnering with a range of shippers who can benefit from improved load utilization rates and greater operational efficiency.
Lets listen to what one of transporters has to say about using Wahyd Logistics service.