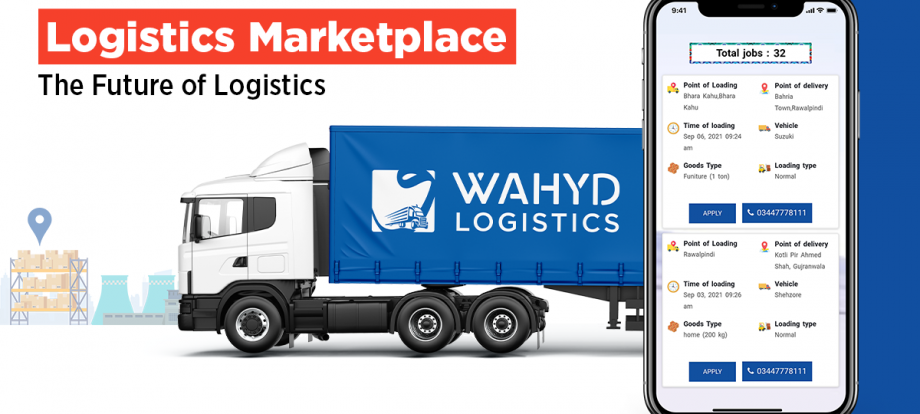 Logistics Marketplace
Are online logistics marketplaces the future of logistics?
The online logistics marketplaces has been gaining steam over the past few years as technology advances and companies look to boost their efficiency and cut down on costs.
Everything in the supply chain is linked. An isolated incident at any point along the line might have a significant impact on the shipment. Sending half-empty trucks drives logistics businesses to spend more on fuel and maintenance. Also, an unanticipated truck repairs, for example, may result in lost revenue.
The current logistics ecosystem is built on complex and manual methods that are a constant thorn in the side of any supply chain department. Freight pricing is not always visible, shipment schedules are difficult to obtain, and transporters are hard to locate. Booking and monitoring shipments is a never-ending uphill battle because of a lack of visibility into logistics costs.
By using an online logistics marketplace, companies can access transportation capacity, more of which is available online than ever before. This allows them to find the reliable transporter for their goods at the best possible price. They can quickly compare prices on online marketplaces based on real-time rates between multiple carriers.
Online logistics marketplaces allow businesses and logistics professionals to plan, source and supervise shipments online. Shippers can choose to book a shipment and manage the logistics process online as well, without ever involving middlemen or agents.
Benefit of Online Logistics Marketplace for Shippers
It provides online shipment booking facility
Logistics marketplaces helps find reliable transporters at the best possible price
Real-time tracking of shipments
It allows online rates comparison
It allows online shipment management
Multiple payment options
Benefit of online logistics marketplace for Transporters
It helps transporters and fleet managers to locate loads more quickly.
It expands the opportunities for truckers in areas where they may not have previously been able to find loads.
Transporters may reserve their next load at the same drop-off location to save time and money.
Conclusion:
The popularity of the online logistics industry is growing as technology improves and businesses seek to improve efficiency and cut costs. Shippers may use online logistics marketplaces to make and monitor reservations, as well as compare real-time pricing across multiple carriers. Online logistics marketplaces can be used by transporters to locate and book shipments more quickly.
Have questions?