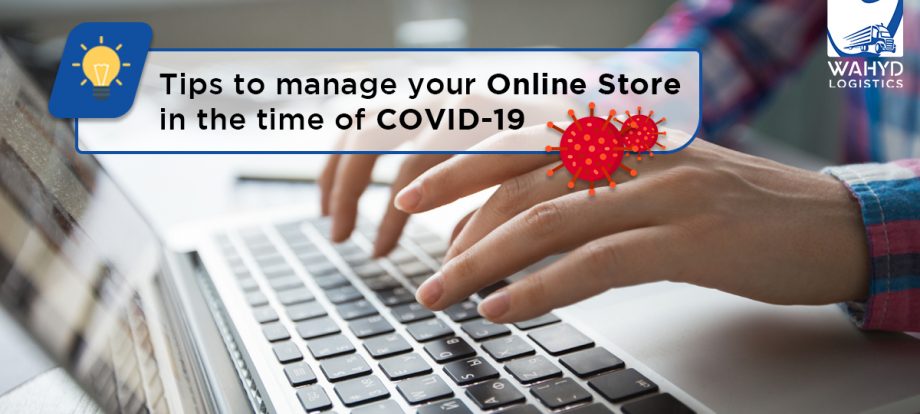 COVID-19
Making the Best of your Online Store during COVID-19
COVID-19 has ushered in a time of uncertainty. No one can really say what the future holds; a lot of social behaviors and norms have been temporarily changed, and who's to say what will stick. Asides from changes in workplace ethics and shift timings/schedules, the other most important consideration for business owners is the lockdown implemented around the world, whether they're being eased or further tightened. This means that the number of customers visiting locations to purchase goods has been dramatically reduced. However, this does not mean that demand for goods itself has diminished; while people are reluctant to change their spending habits, they are willing to look into alternate avenues of purchase…which brings us to e-commerce. Customers sitting at home and needing goods has created a huge opportunity for online stores – as long as they know how best to take advantage of it.
The first thing an online store needs to do is make sure that its supply chain is uninterrupted; it needs to make sure the goods and materials it's looking to sell keep coming in. To that end, the best thing to do is team up with a strong logistics company like Wahyd. Wahyd Logistics is a digital solution, which fits right into the e-commerce ecosystem perfectly, and has a large and robust network of transporters always available for work.
Leaving the back-end supply logistics to Wahyd, you are free to focus on your online store; and for that, we have some tips to make sure customers choose you and keep coming back.
Let Your Customers Know you're Available
In this time of confusion and uncertainty, it's hard to guess whether a certain store or seller has delivery available without actually asking them directly. Online shoppers don't have that temperament, though; if you're website doesn't make your delivery status clear, they'll simply go find another website that does. You should try and add an information bar or ticker with a quick message regarding what you're offering, or whether you're simply in business or not and in what timings.
You can also use this bar to display miscellaneous social messages, like assurances that you're following best practices. If you don't want to use an info bar, you can also use a header or slider image.
You should also add similar details to your product details page, as customers will often land directly on them on their search.
Communicate Shipping Details
You'll want your customers to know how and when their deliveries will reach them. If there are any delays expected, that's something that absolutely needs to be communicated very clearly. You will also need to make sure you can access the exact status of any order at any time to be able to best handle customer queries regarding shipping.
Customers prefer an open approach rather than being kept in the dark, and aren't averse to cancelling an order they feel is lost in some void.
Meta Description
Many people will reach your website through a search engine like Google. Google provides a lot of answers to people's questions right on the search page using meta descriptions. Your store would also do well to incorporate common, appealing bits of information; for example, 'Shipping despite COVID-19'.
Customer Support
Make sure your customers are able to have their queries answered easily, or get in touch with you. Make sure you have an FAQ up and updated, and that your call center is ready and able to take up any volume of calls
Social Media
In this time of distancing, you're going to want to keep the visibility up – and one of the best ways to do that is to maintain a consistent social media presence. Whether you're updating your Facebook page with offers and shipping details, your Instagram page with pictures emphasizing teamwork or customer satisfaction, keeping yourself visible will keep trust high.
Following these simple guidelines, you can stand a cut above the rest and make sure the customers keep coming to you during this pandemic, and continue do to so long after things have stabilized.