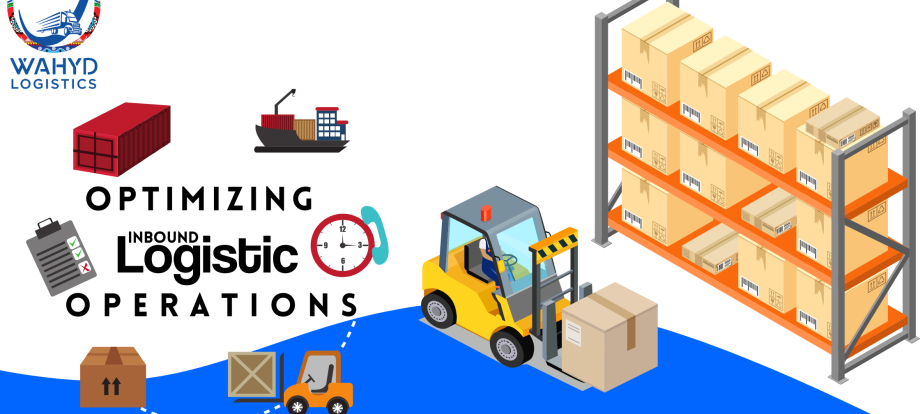 Knowledge Base
How to maximize the efficiency of your inbound logistics operations
Inbound logistics is any strategy that aims to bring products and materials into a business or company. In contrast, outbound logistics involves shipping the finished product to its final destination, the customer or the warehouse to store.
Both inbound and outbound logistics are integral parts of the supply chain, but they are often treated as different systems that operate independently. In reality, inbound and outbound logistics frequently overlap, especially in smaller companies that don't have separate departments dedicated to managing each process separately from one another.
Inbound Logistics
Inbound logistics activities include all those activities responsible for bringing materials or other goods from your suppliers to your business. These activities involve placing your shipment, receiving, storing, transporting, and managing incoming material. Inbound logistics captures the supply part of your business, and optimizing it means having a smoother business process.
Inbound logistics is a bit more complicated than outbound logistics. When running a business, all logistics processes must be running smoothly. If you use the raw materials to manufacture the products, you need a steady supply to meet your required output. On the other hand, if you already have too much material and no place to store more of it, you must wait for the earlier materials to decrease.
To make your inbound logistics more efficient and effective, you need to understand every part of the process, from receiving your materials from the shipper to storing, manufacturing and shipping them forward to your customers.
If you're looking to upscale your business and send out more goods than before, you'll be better off partnering with a 3pl service provider. Trying to handle all the logistics processes in-house isn't impossible but is extremely costly and time-consuming. 3pl logistics providers enable small businesses to upscale their business operations at peak year times and accommodate their needs temporarily. 
Inbound Logistics include the following activities.
Sourcing and Ordering: Shortlisting the potential suppliers and getting the most reasonable quotes through negotiations, and then buying the items or materials that the company needs so that they may arrive on time.
Mode Of Transport: Deciding the mode of transport counts on how early you want the materials and on the location of the place from where they will be shipped.
Receiving, Storing and Inventory Management: The next step is receiving the materials on the day of the shipment to unload them carefully and check if anything is missing. If all the materials are there, store them in a place that meets storage conditions. The final stage of the storing process would be to put items in their locations so it's easier to find them and to have your inventory data updated.
Distribution and Tracking: Now, we move the materials to the location of usage within the business so they can be utilized and make a final product. The tracking stage involves finding out information on the received orders, such as their location and analyzing the provided documents.
Reverse Logistics: If the customer receives a defective product or wants to initiate a return due for any reason, it gets sent back to the manufacturer. If a product is sent back to the manufacturer after the sale is known as reverse logistics.
Challenges Faced by Inbound Logistics
The challenges faced by inbound logistics are:
High Costs: Companies use up a lot of their budget on logistics processes. The company should negotiate the price and select the most reasonable shipper; they should focus on using Full Truckloads for their inbound shipments to cut down on costs.
Low Visibility and Information: When optimizing inbound logistics, companies often encounter difficulties when shipments leave the location of their supplier. There is little to no visibility into when the shipment will arrive or how much it will cost from that point on, creating problems with inventory and payments.
Sudden Demand Surges: Lack of planning for the peak sale days of the year leads to severe confusion while handling businesses as sometimes there might be too many incoming shipments for you to be able to store or delayed shipments
Balancing Supply and Demand: another challenge faced during optimizing inbound logistics is keeping a balance between your supply and demand. Perfecting this and keeping your stock in the rotation is essential for efficient logistic processes.
How to Overcome Faced Challenges
Build Stronger Relationships: By developing a strong relationship with your shipping partners, you can reduce costs, mitigate risk, and ensure more reliable shipments.
Use a Vehicle Management System(VMS): There is little to no visibility of the shipment once it is in transit. A VMS system must overcome this main reason for inefficiencies and delayed/unpredictable shipments. These systems can track shipments at any time of the day and help you prepare your unloading and loading team from the time of arrival of the vehicle.
Why Choose Wahyd Logistics as Your Inbound Logistics Service Provider
Wahyd Logistics is a tech-driven logistics company determined to cater to all of your shipping needs professionally. For nearly two years, Wahyd Logistics has offered its inbound and outbound shipping services and is the most experienced online shipping service provider. Wahyd offers various services and features, such as live tracking and FTL services.
Contact us for more information on how to get started with Wahyd!