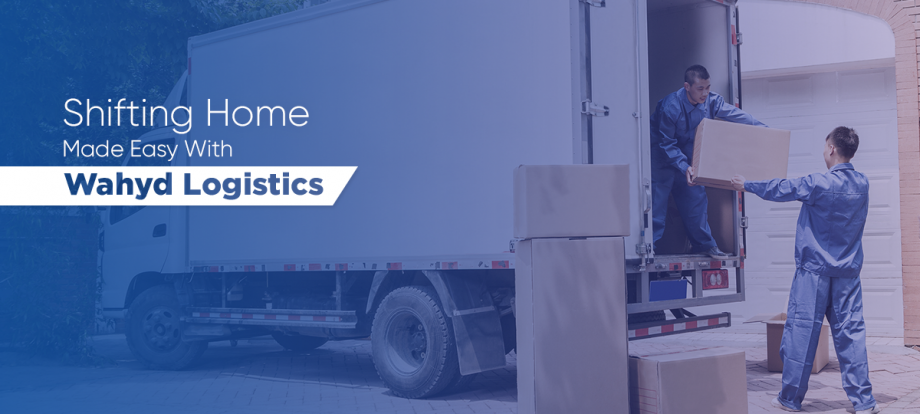 Services
Home Shifting Service In Islamabad By Wahyd Logistics
Wahyd Logistics is a comprehensive solution for the moving of goods – that means that it isn't limited to suppliers, manufacturers, and other large businesses. Homeowners who need to relocate their place of residence, whether due to work or other personal reasons, also have need of a transporter that can carry their important possessions safely and securely to their new home. Fortunately, Wahyd is offering home shifting service in Islamabad through its revolutionary digital solution, Wahyd Logistics.
We understand that shifting homes is no small feat, so we have taken it upon ourselves to make the actual move as easy as possible with our revolutionary home shifting service in Islamabad. All you need to create an order is your smartphone; you just download the app and fill in a small form with details regarding your order's pickup/drop-off points, schedule, and the fare you are willing to offer. That's right; the fare you will be paying will be one that suits you above all! Once your order is created, it is forwarded to our network of transporters. Those that wish to take up the order will bid around the fare you offered earlier, and you can pick whichever one suits you best. You can pick any transporter; they are all individually verified to be reliable and trustworthy.  That's it; with Wahyd Logistics, you skip all the headache of finding and working out a deal with a transporter. You'd be hard-pressed to find a more convenient home shifting service in Islamabad.
After the order is created, you're kept up-to-date with the order as it progresses. You can also check for yourself at any time; the Wahyd Logistics app allows for real-time tracking, via GPS positioning, of the driver that is carrying out your order, and you can also view a timeline of all the milestones achieved during the order.
Wahyd Logistics is changing the game with its powerful home shifting service in Islamabad, offering unmatched visibility, reliability, and convenience, all with just a smartphone. Your lifelong possessions are as important to us as they are to you; download the Wahyd Logistics app now and let us take care of them.
Want to know more about home shifting service we offer? Click here!