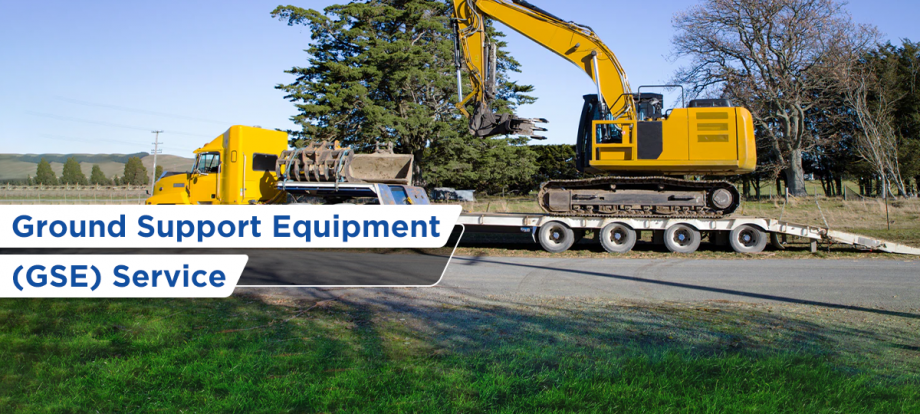 GSE Logistics
Role Of Logistics In GSE Service
Airports and airlines require Ground Support Equipment (GSE) for operation. They rely on GSE logistics service providers to ensure that GSE are available for use at all times. According to Air Cargo World, GSE can be divided into two categories, which are 'critical GSE' and 'non-critical GSE'.
Critical GSE
Critical GSE are those whose absence would have direct effect on aircraft safety and operational effectiveness. For example, GSE such as jet bridges, baggage tractors, pushback tractors, airport refuelers and deice units are critical GSE.
Non-Critical GSE
Non-critical GSE includes cargo loaders, forklifts, sweepers and GSE that are not needed for safety of the aircraft.
GSE available at airports are vital to ensure consistent cargo handling, safety of the staff and efficient airport operations. GSE that are available for use on time can save an airline up to two minutes per flight (Air Cargo World). In addition, GSE manufacturers also try to make these equipment compact and versatile for easy transport from one point to another.
GSE logistics service providers manage the equipment from the moment it enters the airport to when they are returned to the supplier. It is crucial for airports to pick a reliable GSE logistics service to transport sensitive ground support equipment carefully. Nowadays, GPS tracking systems are used by GSE logistics service providers to keep track of equipment. To ensure that they are in the correct location at all times as a result of advances in technology.
GSE logistics service play a critical role in maintaining GSE availability at airports and ensuring cost-efficient GSE rentals. Availability of GSE is necessary not only during high seasons but also during low seasons. GSE logistics services help airports and airlines with GSE availability all year round.
---
Contact us for any GSE you need transported or if you have questions about GSE logistics. We are here to answer all of your questions and take care of all of your GSE logistics requirements.