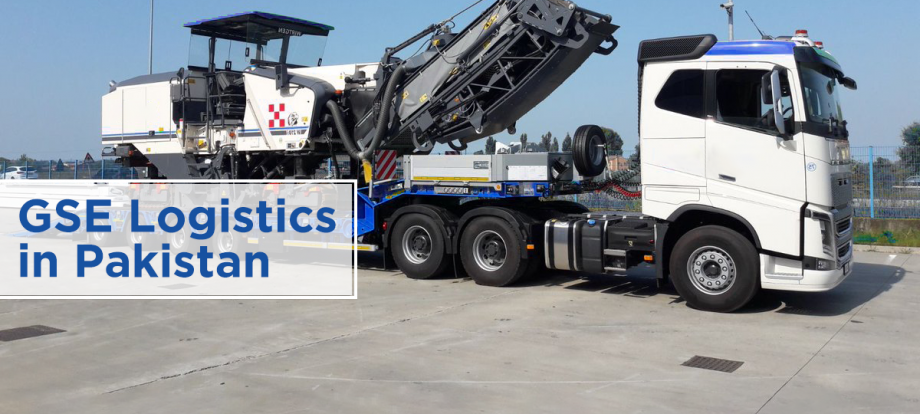 GSE Logistics
GSE Logistics in Pakistan For Air Cargo Handling
Many of the items we use on a daily basis in Pakistan would be impossible to obtain without air cargo transportation.
In fact, over 52 million metric tons of freight are moved across the world every year, in addition to the 3 billion passengers who fly.
Let's have a deeper look at air cargo transportation and the need of GSE Logistic service to keep it running smoothly.
In simple terms, air cargo transportation entails the handling of valuables or delivery items with a high worth or commercially critical delivery time, such as:
Live animals, hatching eggs, human organs, human remains and medical supplies
Express parcels
Perishables (food, flowers and dry ice shipments)
Pharmaceuticals
Technical supplies (high-tech equipment, oil and gas, aerospace and automotive products, and ship spares)
Luxury consumer goods (electronics, fashion goods, accessories)
Air cargo requires a variety of support equipment in order to be successful, sustainable, and feasible. Certain equipment, such as tractors and Electric Tow tractors, is used to move cargo that has been unloaded from one flight and must be reloaded on another. Cargo management may be handled internally by an airline or externally by a GSE supplier.
When GSE logistics are involved, there is efficient information sharing between the GSE provider and the airline or airport, which results in GSE equipment arriving at the required location when it's needed. GSE logistics service providers also ensure that necessary paperwork is filed to get cargo loaded efficiently via air transport.
---
Want to learn more about GSE Logistics? Click here!
---
GSE Logistics in Pakistan
GSE logistics services ensure that Ground Support Equipment is available when you need it the most. Wahyd GSE Logistics it is extremely handy and reliable. Wahyd logistics gives you access to a powerful solution utilizing technology to the fullest. All of this power is at your fingertips; from the comfort of your own office or even at home, and without requiring anything more than a smartphone, you can manage movement of GSE.
The GSE logistics in Pakistan for air cargo handling are vital in keeping the industry moving. Wahyd Logistics take this responsibility seriously with our GSE Logistics and GSE relocation service that makes sure your GSE equipment is available when you need it the most. We provide GSE moving services to all airports in Pakistan.