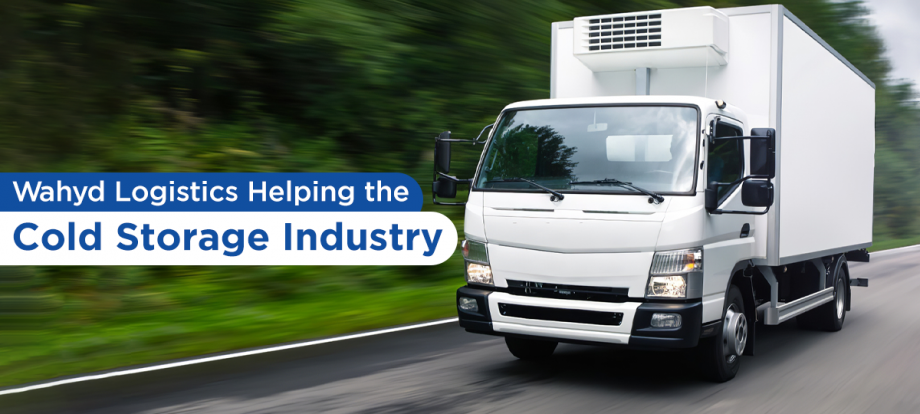 Uncategorized
Wahyd Logistics Helping The Cold Storage Industry
Efficiency is one of the primary concerns for almost all industries today. In this cutthroat competition, businesses are always looking to streamline their operations and maximize efficiency. With Wahyd's tech driven logistics solutions, businesses can grow faster, with less effort and more focus on their core business.
A customer from the cold storage industry shared his experience in dealing with Wahyd Logistics' cold chain logistics services. Let's see how Wahyd has helped him.
Muhammad Shoaib Meraj (Owner of Cold Storages) was looking for ways to streamline his logistics function. He was dissatisfied with the conventional transportation booking approach, since it required a lot of his time and was actually bogging them down and was a hurdle in their progress. So, he went looking for a tech-based logistics solution on the internet and came across Wahyd Logistics.
"I used the app to communicate my needs and my cargo was picked up and delivered on schedule at a fair rate. Everything before that was only telephonic conversation so it was very difficult for me to manage. But once I got started using Wahyd Logistics App, I realized things are going well and we will continue to do this for a long time."
"I get regular updates on the progress of every truck. All activities are tracked digitally thus I can watch where my consignment is actually at any point in time."
"In the cold storage industry, we cannot afford to even lose a few hours from the entire timing. I have been able to save more time on each delivery."
"As Wahyd Logistics has made my life easier, I will definitely recommend all to use this app for their business."
Wahyd Logistics provides an end-to-end logistics marketplace that ensures safety of your valuable cargo and is time efficient. You can book a truck anytime, anywhere and track it live with Wahyd's seamless technology.
To know more about Wahyd's cold chain logistics services, talk to our support team at 03447778111